Deighan's offer a variety of options for the funeral cortege, should you choose to have one. In a traditional cortege the deceased in the coffin will travel from the funeral directors in a modern hearse to a location of your choice, via a chosen route or direct to the service venue and then on to the committal location if it's different. Guests and family members would travel behind the hearse in a limousine, alternative hired transportation or in their own vehicles.
transport options
Things to consider…
Who will require transport, close family and friends and other guests?

The type and number of vehicles you would like

Who you would like to travel in the cortege

If there is a specific route you would like the cortege to take

Are you having a service and committal in two locations?

The arrangement and display of floral tributes

If you would like a unique specialist funeral cortege with alternative and unusual vehicles

Specialist vehicles
In addition to a traditional hearse, we can also offer a range of other funeral vehicles to make the funeral even more personal. These include horse-drawn hearses and a horse-drawn mourners' carriage or motorcycle side-car, Morris Minor, Land Rover or Volkswagen camper van, all adapted for use as a hearse for funerals.
If you are interested in using any of these vehicles please let us know as soon as possible, and preferably before the funeral date and time is arranged. Once the date and time has been arranged, we cannot guarantee availability.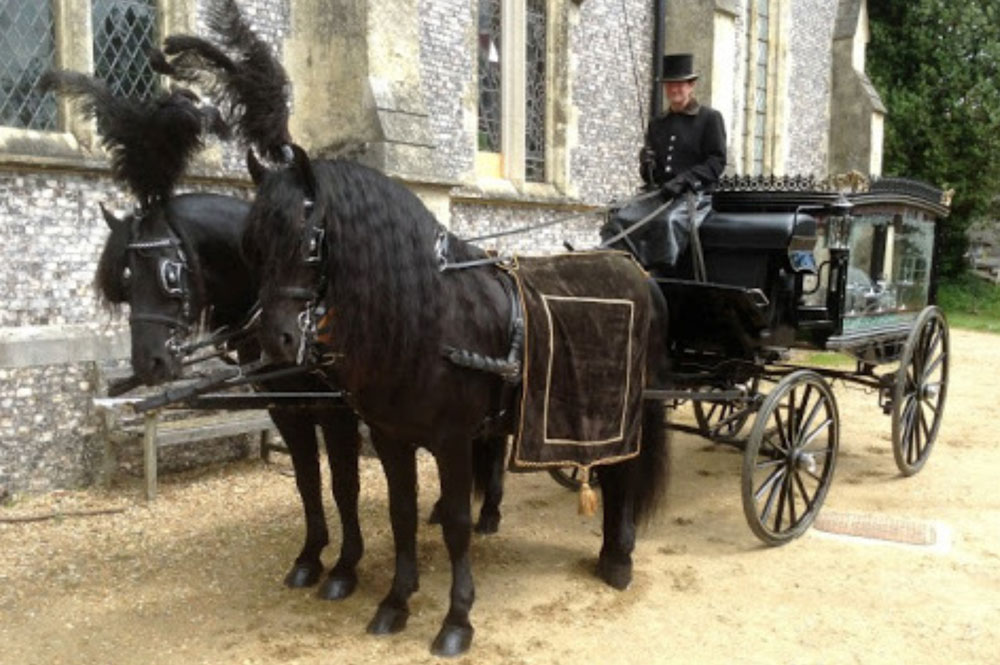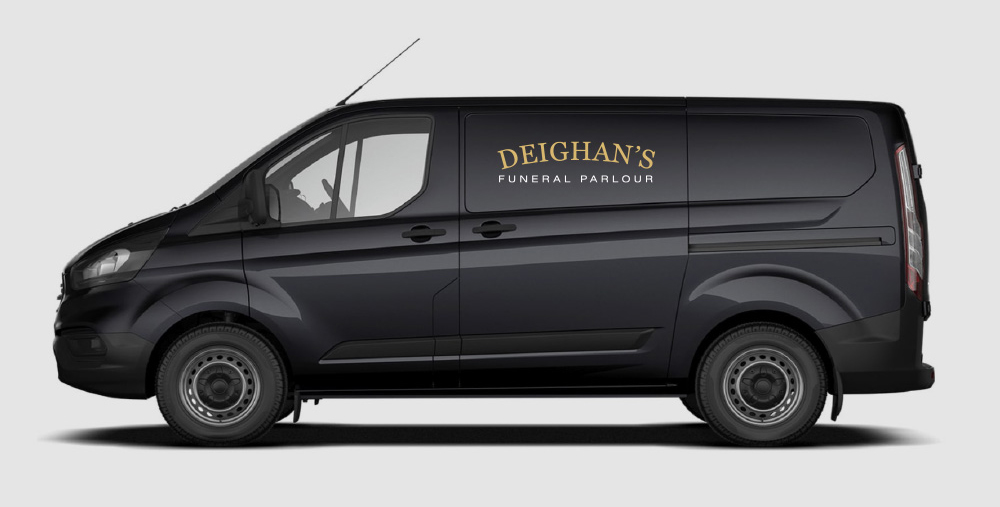 Black Hearsette vehicle
If you wish to reduce costs there is an option to use our Black Hearsette vehicle instead of hearse or limousine.
We are here to help
If you're unsure, we'll be happy to run through the various options. For more information and advice please contact us.